Next Media Stars: Fatima Hyder
The Mindshare manager of invention talks about matching clients and campaigns.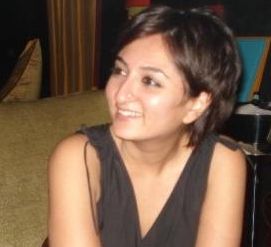 Every year, strategy magazine reaches out to the media community to round up the best and brightest young media minds for its Next Media Stars feature. This week, Fatima Hyder talks about her work with Unilever's Lipton Tea brand.
Claim to fame
Tenacity is the name of the game for Fatima Hyder, manager, invention at Mindshare.
It was a quality quite evident in her pursuit of the best media option for Unilever's Lipton Tea brand. Tasked with the goal of increasing awareness about a selection of herbal blends in pyramid tea bags, Hyder wasn't convinced that the initial option of a print execution was the best choice. So, she turned to Mindshare's Task Profile tool.
What she ultimately recommended to the client, based on the results accrued from Task Profile, was that a broadcast partnership would be the best way to demonstrate the product attributes, as sight and sound would more effectively illustrate the sensorial experience of the product. Lipton bought in immediately.
There was, however, one problem: no production budget. Unfazed, Hyder cast a wide net in an RFP process that saw media vendors pitching solutions for meeting Lipton's awareness objectives with the money available. Shaw proposed producing a TV spot for Lipton in-house that fit the bill. Keeping in mind that the primary goal was raising awareness, she took the negotiations a step further.
"While the partnership would allow us to air the spot on Shaw media properties, we really wanted to get the word out there even further, so we ensured that we could buy out the spot and air it on other [competing] stations," says Hyder.
It hit the airwaves in Canada in March. Although the particular teas being promoted haven't yet launched south of the border, Hyder also secured North American rights just in case.
Hyder was equally dogged in her negotiations for a die-cut print execution on behalf of Knorr last fall. It featured the brand's famous  downtrodden mascot, Salty, sawing a hole in a table to get rid of a bowl of Knorr soup featuring 25% less sodium, with a slit present where he was sawing. After having Canadian Family produce an advertorial component to complement the execution, she was able to secure rights to run it in other publications, and also placed it in Today's Parent.
More on Hyder
Hyder, 28, was born in Pakistan, grew up in Saudi Arabia and came to Toronto to attend York University, where she took communication studies and political science. She began working at Mindshare in 2004, but left after a year, taking a job with OMD in Dubai. After four years she returned to Canada, and Mindshare.
What's your favourite cause-related initiative you've worked on?
"At OMD we were working with BBDO and we received a last-minute request during breast cancer awareness month. They wanted to put out a special execution raising awareness. We came up with the idea of doing a 'tip on.' We'd run the ad in the magazine and then we'd glue a little pin on the page, so when the magazine was closed there'd be a sticker right on top of the pin [instructing readers to run their hands along it] and it would be like checking for breast cancer – you stroke your
From strategy online