Proximo Spirits shakes up Canadian bars
The US-based premium spirits co launches an experiential campaign for Three Olives Vodka's entry into the country.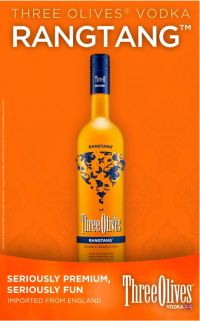 Proximo Spirits is launching Three Olives Vodka in Canada this summer with an experiential campaign targeted at 21- to 29-year-olds.
Media for the campaign, which runs until Aug. 13, was done by Toronto-based TrojanOne and creative by BrandWorks.
TrojanOne president Mark Harrison tells MiC that while the "Seriously Premium, Seriously Fun" vodka may not have the marketing budget to enlist Kim Kardashian as the face for the brand in Canada (as it did in the US), it aims to attract the same level of attention with its cost-effective promotional stunts.
"We are looking at the young adult, specifically 21 to 29 years old, who wants to have fun," he says. "We are trying to win them over one at a time."
He adds, "You are the social animal, you have a ton of friends and if we win you over, you become the marketer for us."
The campaign's experiential elements include brand ambassadors providing samples of the vodka at bars in Toronto and Vancouver, while engaging party-goers with contests and games, such as challenging them to recite flavour names like RangTang backwards three times or balancing an orange on their head.
Night projections on walls featuring the brand's flavoured vodka aim to add an extra push for word-of-mouth buzz amongst the staff and bar patrons, says Harrison.
Media elements, created to build awareness of the in-bar activations, include promotional spots on Virgin Radio, with two of the station's personalities making special appearances at the venues to generate more hype.
"The idea is to target the types of establishments that have bottle service as a part of the culture, but not necessarily the only culture," Harrison says. "It is a fun brand. We want people to have something different than your typical martini. And you can tell by the flavours that they're kind of goofy too."