The Verdict: Fifth Leg finds its footing in Canada
MiC takes a look at the results of the launch campaign from Treasury Wine Estates.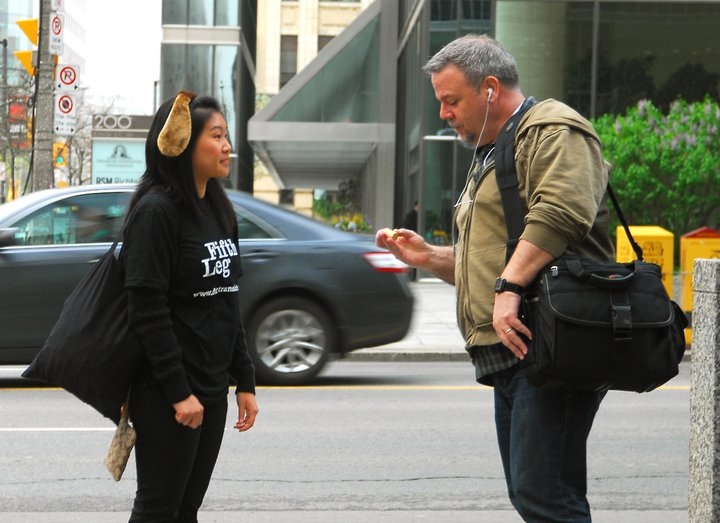 With 29 Australian wines launching in Ontario this summer, Treasury Wine Estates knew it had to do something entirely different to grab consumer attention for the Canadian launch of its brand Fifth Leg.
"It's hard to start from nothing," Andrew Frost, Fifth Leg brand manager, tells MiC. "So we had to do something unique."
The international wine company, which also owns Oceanic brands, including Yellow Tail and Little Penguin, enlisted Toronto-based digital agency Yield to work on the campaign. It instructed the agency to market to young working professionals aged 25 to 40, while staying true to the brand and spending as few media dollars as possible.
Yield set to work mixing street marketing with online and social media to create a low-budget campaign based on Fifth Leg's positioning as "Serious About Wine, Not About Life."
The result was a set of 8,000 printed corks distributed over the course of one day in downtown Toronto, each of which had the address of a newly created microsite, Dogtranslator.ca, printed on its side. The site leveraged "Boris," Fifth Leg's canine mascot, as a brand ambassador, and featured a translator through which people could turn their names into dog-speak, then post to Facebook or Twitter, or send via email.
The site has achieved 1,600 unique visits to date, and is still running. "One of the best things about it is that it's not the kind of thing that has an expiry date," says Justin Stafford, digital account supervisor at Yield.
Of those 1,600 visits, 480 have resulted in posts to Facebook, and the brand has gained 300 fans on Facebook since the experiential stunt.
All in all, the launch campaign, which was the company's first foray into Facebook marketing and microsites, was a huge success, says Frost, who notes that Fifth Leg is now #2 in both red and white wine categories for Australian imports, with sales increasing each week.
Frost believes the campaign will continue to work for the brand as it begins to spread its distribution throughout Canada, starting with the western provinces this fall.