Ad and subcriber fees boost Astral earnings
Astral Media is the latest broadcaster to benefit from an improving Canadian economy and advertising market.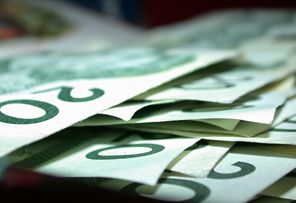 A restructuring charge for its radio division led Astral to post static third quarter earnings on Thursday, despite higher overall revenue.
Montreal-based Astral saw earnings for the three months to May 31 come in at $49.3 million, down 2% from a profit of $48.4 million in 2010, after it recorded a one-time $4.99 million restructuring charge for its radio business.
Stripping out the one-time charges like the radio cost cutting and a part II license fees accrual reversal, third quarter earnings at Astral came in at $52.7 million.
At the same time, the broadcaster saw continued growth in revenues, which totalled $268 million during the third quarter, up 6% from a year-earlier $253.6 million.
"I am pleased by Astral's sustained performance in the third quarter and by the growth of our advertising and subscriber revenues in the first nine months of our current fiscal year," Astral Media president and CEO Ian Greenberg said Thursday in a statement ahead of an analyst call.
The specialty and pay TV channel operator saw overall TV ad revenue rise 11% to $39.1 million, and radio revenue rise 1% to $90.1 million. Out-of-home advertising rose 22% to $24 million.
Overall, advertising revenue for Astral was up 7% to $153.1 million while subscriber fee revenue was up 5% to $114.8 million.
From Playback Daily