CCMA events to be hosted in Edmonton
The Canadian Country Music Association locks in a two-year partnership with the Alberta city, and begins promoting the events year round.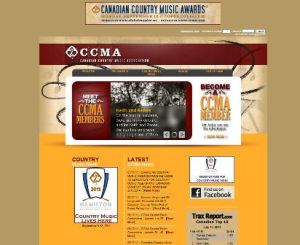 Country crooning sounds sweeter when it whistles through the west, which is why the Canadian Country Music Association chose Edmonton, Alberta to host Canadian Country Music Week and the Country Music Awards in 2013 and 2014, Brandi Mills, manager of operations, CCMA tells MiC.
This isn't the first year Edmonton was chosen to host the music week and awards. Last year, the CCMA held it's events in the province and attracted 6,000 people to the festival and 8,000 to the awards show. This year, it will be held in Ontario, and next year in Saskatchewan.
Mills says that the Alberta destination was a hit last year as it has a substantial country music fan base.
In 2010, the CCMA signed on 62 sponsors for its events, including Travel Alberta which was integrated in the awards show with one-minute spots that had celebrities claiming Alberta birthright and stating the province being the home of country music. Plans to bring on the same amount of sponsors are underway, with Edmonton Destination Hotels, Boston Pizza and West Edmonton Mall already on board, says Mills.
"We have a generic deck of sponsorship opportunities, but we like to assess them based on specific targets," she says. "We are all about offering unique opportunities, and sponsorships are weighed on an individual basis."
To promote the events, the organization will advertise in other music festival or event publications, such as those for The Junos and Canadian Music Week. The CCMA will also utilize the partnerships it has with 67 radio stations across Canada, says Mills.
The two-year host partnership is part of the CCMA's efforts to amplify country music presence in Canada, she says.
"For 35 years we have been focusing so much on Canadian Music Week, which is just four days out of the year," explains Mills. "We want to put more precedence on the other 51 weeks of the year. We have begun to work with the grassroots associations across Canada, for example in BC we were sponsors of the Music Rules and Schools Program, in order to put more spotlight on country music and put us in the forefront of everybody's minds."