So You Think You Can Dance Canada adds five sponsors
The Bell Media show sashays into season four with a new slate of partners, including Chevrolet and McDonald's.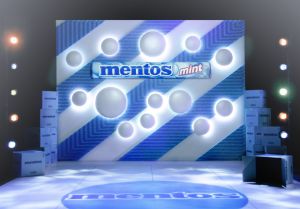 So You Think You Can Dance Canada launched its fourth season this week on CTV with five new sponsors: Chevrolet, HTC, Mentos, Ubisoft and McDonald's.
Mentos built the "dance zone" where audience members can show off their moves for the camera, clips of which will be shown before commercial breaks. Rolls of the candy were used to make the actual walls of the room, Shannon McKinley, senior manager, brand partnerships, CTV tells MiC. Viewers across the country can guess the number of rolls used to construct the zone for a chance to win $10,000. The contest opens next Monday and ends September 16.
McDonald's has its McCafe branded cups on the table in front of the judges, promoting the line which is still relatively new to Canada, says McKinley.
Ubisoft, makers of the videogame Just Dance 2 is giving away copies of the game each week at Dance.CTV.ca.
Chevrolet is giving away a new Cruz to the winner and runner up of the fourth season. The car will be featured in nine performance episodes of the show as well as the finale.
And finally, mobile phone co HTC is sponsoring the on-screen phone banners providing numbers for viewers to call in and vote for their favourite dancers during performance episodes.