Shaw launches online movie pay service
The Shaw Movie Club aims to fend off competition from Netflix Canada by offering a $12-a-month movie channel with no data caps.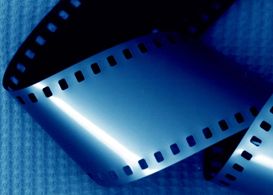 Shaw Communications is getting into the premium movie pay TV game by launching the Shaw Movie Club.
The pay service offers Shaw subscribers unlimited access to a host of movie titles through their cable box, computers or a smartphone app.
The Shaw Movie Club, at $12 per-month, is midway between the $20 to $25 charged for existing premium pay TV channels like The Movie Network and Movie Central, and Netflix Canada, which costs subscribers $8 a month.
As a twist, the cable giant was criticized for exempting the online video service from data caps, after earlier favouring usage-based billing, or internet metering, to fend off competition from Netflix Canada.
"It's unfair for Shaw to restrict access to competing services by making them more expensive to use than Shaw's own services," Steve Anderson, executive director of pro-internet group OpenMedia.ca, said Friday in a statement.
The Shaw Movie Club currently features 139 Hollywood titles on its website, including Get Him To The Greek, Grown Ups and Despicable Me.
The premium pay TV service will be refreshed monthly with new Hollywood titles.
Shaw will eventually offer an HD viewing option for its movie service for an extra $5 per month.
A Shaw Media representative says the service will be commercial free for the launch.
From Playback Daily