Greenpeace airs dirty laundry
The environmental organization initiates a stand-off between Nike and Adidas, challenging the brands to detox their products.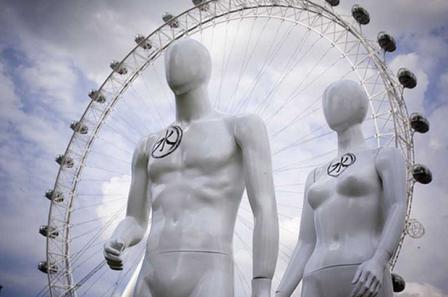 Greenpeace isn't afraid to take a ringside seat in its campaign that pits Nike against Adidas in an effort to have the companies clean up their products.
The Dirty Laundry Report, a year-long investigation into China's toxic water pollution released by Greenpeace last week, was the activating catalyst for the online campaign.
According to the report, a number of international brands were found to be connected to manufacturing facilities that discharge hazardous chemicals into the country's water supply.
In response to the findings, Greenpeace launched its global "Detox" campaign, with a webpage and accompanying video inviting viewers to lay down the challenge by voting for the brand they believe will come out clean. Visitors to the site can also be part of the campaign video with their name being added to the list of end credits and are encouraged to invite their friends to join on Facebook.
The video, which was produced in-house, replicates the high-budget ad campaigns Nike and Adidas create to sell their products, Tommy Crawford, strategic communications manager, Greenpeace tells MiC.
"Elements were inspired by commercials and web-platforms that the brands themselves have created," he says. "Talking to their audience and convincing them to support the campaign is critical to encouraging these brands to show leadership on this issue."
For the campaign launch, the environmental organization placed retail store mannequins in front of famous landmarks and photographed them. The images of the plastic models, bearing the Chinese symbol for "water," have been posted to the Greenpeace Flickr page.
"The idea behind [the mannequins] was that they would be an innovative platform through which we can communicate with people on and offline," Crawford says. "They provide a low-cost but highly disruptive way to communicate the campaign message with people."
The mannequins will also be used as props to drive viewers to the "Detox" site with the use of an accompanying URL and QR code.
Crawford says that Greenpeace has planned a number of activities to take place within the next few weeks that will encourage the brands to take part in the challenge, as well as hinting at the organization's attempt to break a world-record during the campaign.