Consumer spending still low: RBC report
Canadians are keeping a close eye on impulse buys, but many say their financial outlook is improving for 2012.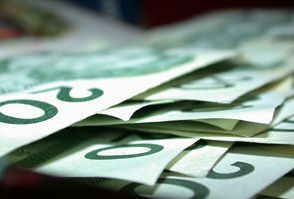 Canadians are keeping a firm hold of their purse strings this summer as a result of rising food (4.2%) and gas (29.5%) prices, according to a recent survey conducted by RBC.
Data for the report was collected from 4,008 Canadians across the country and looked closely at their financial situation and household spending.
According to the report, the average consumer debt in Canada sits at $13,000 (excluding mortgages), so every last penny is being stretched to accommodate their household budget.
Wanting to avoid going into more debt, consumers are being practical and shunning the impulse to purchase unnecessary goods (48%), using their vehicles less frequently and instead resorting to public transport or walking (29%) as well as increasingly comparing food products before purchasing (55%).
With that said, almost one-third (30%) of the respondents plan to postpone their vacation plans until 2012, with another 31% delaying plans to purchase a new car.
Reducing debt, spending less and saving more are the three main actions Canadians will be taking to maintain control over their financial situations. While it may look like doom and gloom for Canadians right now, close to four-in-ten (39%) feel optimistic that their finances will improve in 2012.