Olympic Consortium unveils team for 2012
The five-channel team again combines hosts from Rogers and Bell Media, and adds Canadian Olympians to the mix.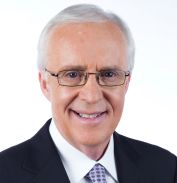 With tomorrow marking the one-year countdown to the London 2012 Olympic Games, Canada's Olympic Broadcast Media Consortium has unveiled its initial broadcast team for its presentation of the Summer Games.
Veteran sports and Olympic host Brian Williams again leads the pack, taking the Olympic Prime Time spot on Bell Media-owned CTV. The hosts in London also include a group of former Canadian Olympians, with names such as Catriona Le May Doan, Nathalie Lambert, Marnie McBean, Kyle Shewfelt and Alexandre Bilodeau on the team.
In addition to Williams on CTV, RDS's Chantal Machabée, V's Jean Pagé, TSN's Darren Dutchyshen, and Rogers Sportsnet's Brad Fay host the Olympic Prime Time slots on their respective channels.
The London 2012 Olympic Games take place from July 27 to Aug. 12 next year. Details on sponsors and sponsorship opportunities with the Canadian Consortium and its respective channels will be available in the coming months.