CRTC renews Big Four group licenses
Rogers Media's licence renewal was treated differently because of its small stable of specialty channels.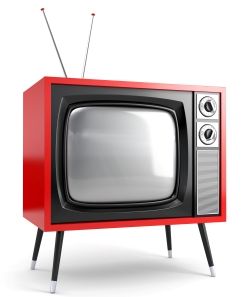 The CRTC announced Wednesday the group-based license renewals for Canada's largest broadcast media companies, including Rogers Media's English-language services, Bell Media, Corus Entertainment and Shaw Media.
The license renewals extend until 2016 for Bell, Corus and Shaw, while Rogers' renewal extends to 2014.
The group-based licence renewal approach was developed by the CRTC to address the new convergent media world, in which most broadcast properties are owned by a handful of large media companies. The new framework is designed to focus more on Canadian programming production expenditures and less on Canadian exhibition, according to the CRTC.
Under the terms of the renewal, Bell, Corus and Shaw are required to allocate 30% of gross annual revenue to Canadian programming production, 5% of which must be spent on "programs of national interest" (9% for Corus).
The regulator said in the decision it considered 30% to be an appropriate level based on spending over the past three broadcast years, and that "it did not wish to impose additional obligations on the designated groups beyond their recent historical [Canadian programming expenditure] levels, in particular since Canadian Media Fund (CMF) license-fee top-ups would no longer be counted as eligible CPE incurred by broadcasters."
In a statement, the CRTC estimated the Cancon spend could top $774 million in the first year of the new licenses, based on revenues from the past three years, and reach the billions mark over the license renewal term.
Because its stable of specialty channels is smaller, Rogers' group license renewal was treated separately, with the regulator compelling the mediaco to commit 23% of its gross national revenue to Cancon for its conventional stations, 2.5% of which must be dedicated to programs of national interest and another 2.5% to new local programming. Those figures rise to 3%, and decrease to 2%, respectively, in the final year of the license term.
"As a result, Rogers Media will not have the flexibility to shift financial resources between its television services to meet its spending requirements," stated the CRTC.
Rogers's Cancon spend was estimated at $106 million over its three-year license term.
From Playback Daily