CRTC: Canadians are wired on the web
The regulator's latest snapshot of Canadian internet and wireless consumption reveals an increasingly connected nation.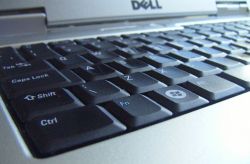 This helps explain all those Canadian telco and cable profits: the CRTC on Thursday confirmed Canada's status as one of the most wired nations on Earth.
Taking measure of Canada's broadband internet and digital wireless services, the regulator found 77% of the country's 13.4 million households have online access.
In all, the CRTC found that 25.8 million Canadians subscribed to wireless internet services, up 8.5% from 2009 levels.
And just over half of Canadian internet subscribers, or 52%, last year had internet download speeds that exceed 5 Mbp to consume Netflix Canada-style streaming services and other emerging digital platforms.
The CRTC's annual Communications Monitoring Report also revealed that the number of Canadian households that subscribed in 2010 to broadband internet services rose by 9.2% year-on-year to around 9 million.
Canadians are also among the most wired worldwide when it comes to on-the-go connectedness from smartphones and other digital devices.
The CRTC said advanced wireless networks last year reached 97% of the Canadian population.
"It is encouraging to see Canadians taking up broadband internet and wireless services in such large numbers," CRTC chairman Konrad von Finckenstein said in a statement that accompanied the latest industry survey.
"This not only signals a strong participation in the digital economy, but is also a clear indication that Canadians are increasingly using a variety of platforms to communicate and access content and services," he added.
From Playback Daily