ABC Canada approves new audit
The report for newspapers with circ under 30k is one of several new ways the org is keeping up with the changing medium.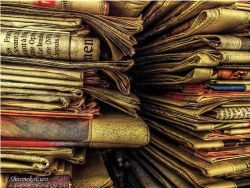 The Audit Bureau of Circulations Canada recently held a board meeting and approved several new changes, including an audit report for newspapers with circulation under 30,000.
The new report, known as the Canadian Audit Program 30, or CAP30 is a result of meetings held to target the changes happening in the newspaper world, ABC Canada VP and general manager Joan Brehl tells MiC.
"From the task force, which was chaired by Sunni Boot from ZenithOptimedia and Philip Crawley from the Globe and Mail, we decided that because the needs of small circulation newspapers are unique from those with large circulations we should look at both," she says.
The board also approved another revised prototype report for all newspapers, says Brehl. The new report, which goes into effect with the September 2011 statements, will move information like trends up to the forefront, based on user feedback.
"All of the pie charts and graphics are gone so it's easier to read," says Brehl. "It is also alphabetized so it's easier to use. Some labelling in the report has also changed, such as updating electronic editions to digital editions because it makes more sense in this marketplace."
Canadian newspaper eligibility requirements to gain ABC Canada membership were also updated with the latest board meeting, says Brehl. The organization now requires 70% of a newspaper's circulation to be paid in order to be ABC Canada-eligible. In the past, third-party numbers were taken into account but these have been removed to allow publishers to do more testing with digital editions and sponsored editions.
Photo: ShironekoEuro, Flickr Creative Commons.