OWN Canada commissions Celine Dion doc special
The Corus Entertainment channel will air the show, titled Celine: 3 Boys and a New Show on Oct. 2.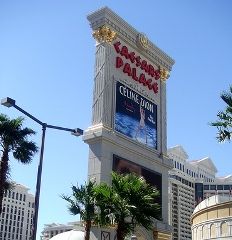 OWN: Oprah Winfrey Network Canada has commissioned a Celine Dion prime-time documentary.
Celine: 3 Boys and a New Show will air Oct. 2, in time to promote Dion's latest album and her Las Vegas show, and portrays the celebrated Canadian songstress balancing the creation of her Vegas show with motherhood.
The Canadian-made TV special in June aired on the U.S.-based OWN network.
"Despite Celine's super-stardom, audiences will be surprised to find themselves relating to the all too familiar balancing act of juggling a busy career and family life," Vibika Bianchi, vice president of original programming, lifestyle, reality, factual entertainment at Corus Entertainment, said in a statement.
Dion has participated in a slew of TV specials over the years, billed as intimate portraits of the entertainer as she rose to worldwide fame.
The OWN Canada commission continues a trend where popular entertainers increasingly open up to audiences with behind-the-scenes looks at their lives on specialty channels, rather than main networks like CBC and CTV.
Fellow Canadian music sensation Shania Twain recently launched a docu-series about her life on OWN Canada.
From Playback Daily

Photo: grahamc99, Flickr Creative Commons