Snoop Dogg smooth talks KiSS 92.5 listeners
The hip hop celeb lends his signature voice to the radio station in a TV spot that has him reading Facebook fan posts.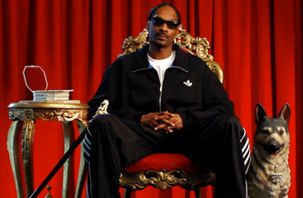 The Doggfather of hip hop has partnered with Rogers Media-owned Toronto radio station KiSS 92.5 in a campaign entitled, "Welcome to the Party."
Planned by OMD Canada, with creative done in-house, the campaign includes a series of TV spots of the rapper/reality star reciting fan posts taken from the radio station's Facebook page.
The campaign will be launched in the fall with the spots airing on OMNI, Citytv, CTV and Global in September, as well as on websites including MuchMusic, Vevo, MTV, YouTube and, of course, Facebook.
Karen Steele, program director at KiSS 92.5 tells MiC that the radio station wanted to showcase the passionate posts it receives from fans on a daily basis.
"We wanted to make it about [the fans] and we thought what better way than having someone read the posts out loud," she says. "We wanted a pop culture icon that everybody knows across all demos."
Steele adds that Snoop Dogg relates to KiSS 92.5's audience of pop and hip hop music listeners and has collaborated with artists, such as Katy Perry, who are frequently featured on its channel.
Steele hinted at further promotional efforts which could include listeners joining in the readings in a video booth set up by the station at some point in the future.