Rogers Media brings FX to Canada
MiC asks media agency execs to weigh in on the deal, which aims to beef up the channel's Canadian content.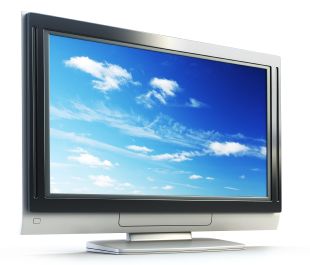 Rogers Media has announced it is launching a Canadian-ized version of U.S. premium cable channel FX Networks.
The FX Canada channel's launch is slated for Nov. 1 as a digital service, with a programming lineup to include FX library and original series like Damages, Sons of Anarchy, The Shield, Louie, Archer and Wilfrid.
The FX Canada prime time draw is also to include the upcoming American Horror Story, from the producers of Nip/Tuck and Glee.
The agreement between Rogers Media and FX Networks calls for original FX programs produced by FX Productions and Twentieth Century Fox Television series on FX to air on FX Canada.
And existing FX series like The League and Justified now airing on Canadian pay TV service SuperChannel will revert to FX Canada once their current TV contracts with the Canadian pay TV channel lapse.
Also, the FX Canada service – while featuring male-skewing Canadian drama and sports content from rival Rogers Media channels like Citytv, OLN and Rogers Sportsnet – will segue into original Canadian scripted shows.
"It's something we've talked about," Rogers Media president of broadcasting Scott Moore explained to MiC sister-publication Playback. "It was brought up by [FX president] John Landgraf, that he would consider it a success if we found one successful coproduction project."
He added Rogers Media got its feet wet by producing the upcoming Canada's Got Talent series, because the broadcaster could jump-start a reality series faster than a scripted drama.
At the same time, Fred Fuchs of indie producer Take 5 Productions has been brought on board at Rogers Media to help identify the next homegrown drama that FX Canada can get behind, and which potentially could also air FX Networks stateside.
"We're not going to do a great drama until we can do it well," Moore insisted.
Aside from programming, FX Canada helps Rogers Media on other fronts.
More than just becoming another Citytv station, FX Canada will provide a secondary channel that Rogers Media can shift surplus series onto, like Bell Media does with its CTV2 network and specialty channels and Shaw Media does with Showcase and its own niche channels.
"The acquisition of FX Canada gives us more landscape to put Canadian productions on," Moore said.
And carriage deals for FX Canada that Rogers Media can secure with rival carriers can make the new channel a national offering.
For its part, FX Networks sees in FX Canada a branded digital channel that offers more assured and broad distribution for its original and library series in Canada.
After all, until now, the airing of FX shows in Canada has been spotty.
"Canadian viewers and television journalists have been inquiring for years about the lack of full availability of FX's great original series in Canada," Eric Schrier, EVP of FX Productions and head of series development, observed in a statement.
"… We felt the next step was to establish a dedicated home for our shows and for the FX brand in Canada," he added.
Helena Shelton, EVP trading and accountability at PHD Media tells MiC the deal adds some necessary beef to Rogers Media's digital and specialty offerings, as well as strengthening its male skew.
"Programs like Sons of Anarchy and American Horror are well produced and written and will garner a good male audience," she says. "This move shows they understand what areas of their broadcast offerings need to be improved and that they are prepared to act. Rogers has done a great job in improving their conventional schedule and now needs to be seen as a real competitor in the specialty/digital arena where their competitors CTV and Shaw have been focused and strong."
Peter Mears, president at UM Canada agrees that the move to bring FX to Canada suggests Rogers Media is thinking about the future.
"FX skews towards young males, which allows Rogers access to another niche in the Canadian market," he says. "The launch of FX Canada will capture an elusive, hard to reach demo and with cross promotion amongst their channels the potential for share growth is solid."
The launch of FX Canada is the latest in a series of moves to reach a broader male audience from Rogers Media, which recently purchased soccer and rugby channel Setanta, with plans to rebrand it as Sportsnet World this fall.
With files from Val Maloney.