App-etite: NHL teams score in mobile arena
Atimi Software adds interactive and social sports apps to its portfolio for three teams.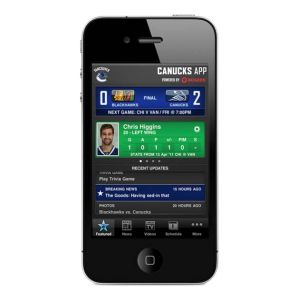 Vancouver-based Atimi Software has added three new sports apps to its mobile portfolio, each of which offers opportunities for brands to sponsor exclusive content, Trevor Westerlund, professional sports sales manager, Atimi tells MiC.
The company has released the Chicago Blackhawks app, and the Ottawa Senators and Montreal Canadiens apps will be launched pre-season. These follow releases from Atimi for the Vancouver Canucks and Calgary Flames last year.
Features include live updates of scores, stats, game ticket and schedule information, behind-the-scenes footage of practice runs, as well as trivia games and a social element that allows users to chat online with other hockey fans.
"There are sponsorship opportunities available and they can work in several ways, from general brand placement through-out the app [splash pages when the app opens] to sponsoring exclusive content and even rewards for using the application," Westerlund says.
Each app was customized with features built around those found in the first two NHL team apps, he says.
"The Canucks app was a bit of a testing ground, we got to test what the fans actually want and what they look for in an app," he says. "The team's objective is basically to deliver information to the palms of their fans."
The apps were built to be used offline as well as online, and users will be able to access information stored on the apps even when they are in a hockey stadium that has no internet connection, says Westerlund.
"There is an in-bowl experience with the apps, users are connected to the team as soon as they step into the stadium," he says.
Westerlund adds that the developer will soon release apps for the iPad to complement at-home TV viewing.