Mobile ad acceptance growing: Bell study
According to a Bell Media-commissioned report, 68% of users are frustrated with the lack of mobile-optimized sites for brands.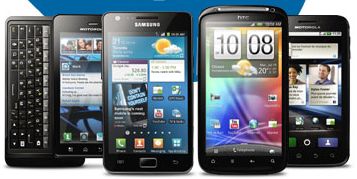 Bell Media has released its fourth annual Canadian Mobile Media Snapshot report in an effort to address whether mobile advertising has an impact on consumer purchasing decisions and brand awareness, Jonathan Dunn, associate director of mobile sales and marketing, Bell Media Digital tells MiC.
The survey, which was commissioned by Bell and conducted by marketing research company Hotspex, looks at consumer attitudes toward mobile media and advertising, is a compilation of data taken from 1,064 Canadians aged 16 to 64 across the country.
Overall, the survey indicates a positive response to mobile, with 82% of smartphone users agreeing that it is an effective platform to learn about new products and brands. The majority of respondents (80%) said mobile can influence them to research a product or service further, that it can change their perception of a brand and its offerings (71%) and lastly, that it can influence them to make a purchase (65%).
Compared to the 2010 Consumer Mobile Media Snapshot report, the acceptance of mobile advertising is growing and there is an increase in consumers citing positive experiences with brands using the platform to market themselves, says Dunn.
While 32.8% of mobile phone users in Canada own smartphones (according to comScore), the survey finds that there is a significant number of users (68%) who are frustrated with the lack of mobile-optimized sites.
"There seems to be a challenge in the mobile media space where there is a lack of brand mobile websites or applications that can drive consumers to their sites," he says. "There is validation [in the survey] of the fact that more brands need to make their content mobile-friendly."
Participants said that they use their smartphones to pass the time while waiting, to find directions, check the weather, for social networking and for news and information consumption.
An interesting finding, Dunn adds, is the amount of participants (19%) who said they visit entirely different sites on their mobile phones than on their desktop computer.
While it may not be as high as the number of users who rarely diversify when it comes to web surfing on their smartphones and home computers (45%), it is significant enough to warrant the view that mobile can help brands to reach new consumers, he says.