Notes from the Mediascape: Adidas throws punches
The sports apparel co creates an in-transit solution for Chinese commuters too busy to exercise.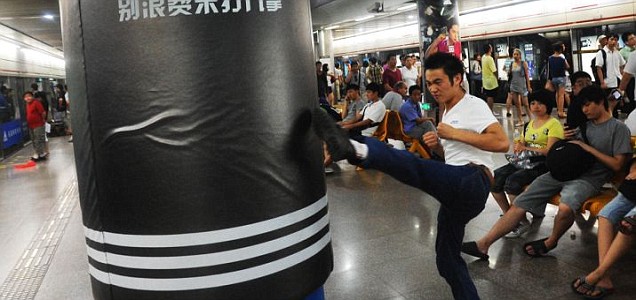 Too busy to exercise? Adidas in China is aiming to help solve that problem for commuters by creating a branded punching bag to get in some cardio and de-stress from the daily commute.
The "Don't Waste Your Wait" campaign, created by TBWA\Shanghai, began this August with Adidas executing a sport-inspired brand takeover within China's subway stations and bus shelters.
Jen Gu, PR manager, Adidas China tells MiC the message behind the campaign is that you can always find time to exercise, no matter where you are.
Additional promotional elements, planned by Carat, include billboards across the country, in-store materials and a digital buy.
High-profile Chinese actress and singer Li Bingbing and Taiwanese actor Ethan Ruan have come on board as brand ambassadors, endorsing the idea that even busy celebrities can find the time for sport.