The Verdict: Canadian Tire cleans house
MiC gets the results of the retailer's digital heavy House of Innovation campaign.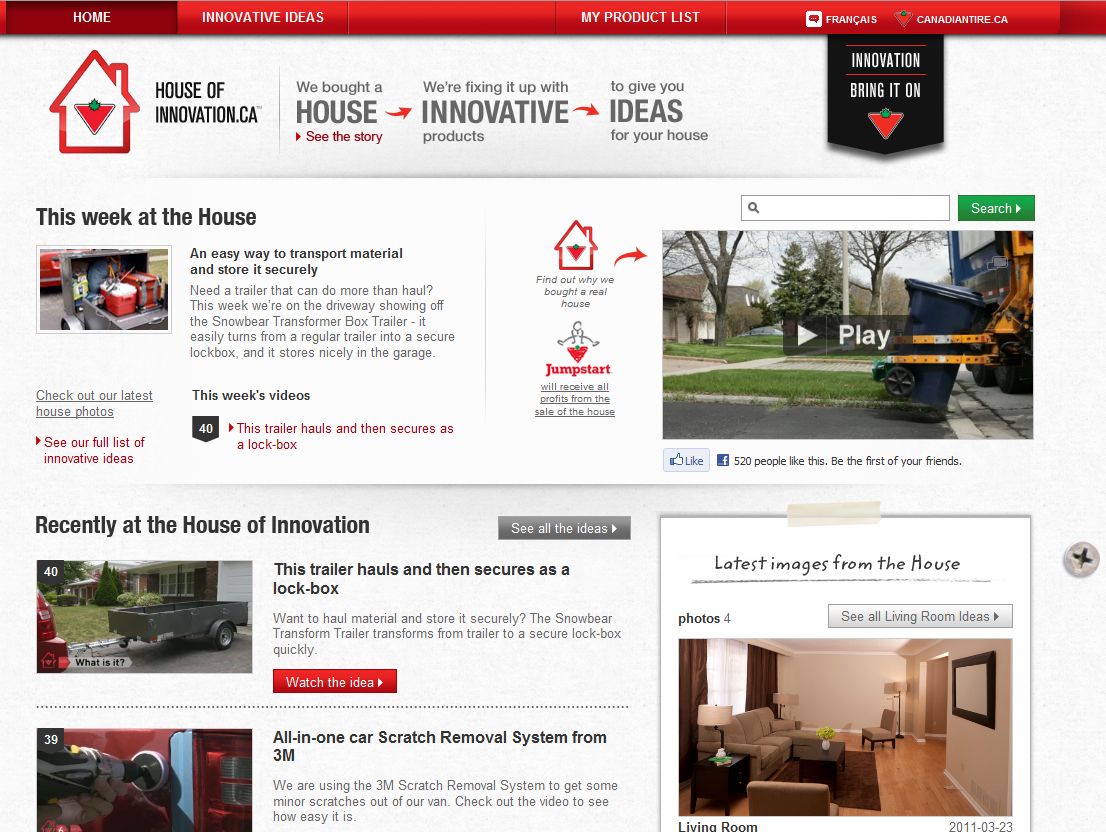 In June, Canadian Tire bought a home that needed a little tender loving care.
The retailer planned to use in-store products, from mildew resistant paint to eco-friendly lawnmowers, to turn the fixer-upper into a cozy dwelling for it's summer campaign.
Two months later, 40 videos showing Canadians how to make everyday living easier by using their 320 featured products have been created and uploaded to the campaign's digital hub, Houseofinnovation.ca.
The results of the campaign have been a monthly average of 80,000 Canadians visiting the site and over 93% of visitors spending over five minutes browsing the content, Sara Heller, strategic marketing manager, Canadian Tire tells MiC.
The goal of the digital heavy campaign, created with Toronto-based Taxi and MediaCom on the planning, was to take innovative products from the retailer's store shelves to its customer's homes via the website, she says.
Visitors were encouraged to interact with the brand through Facebook and Twitter as well as on the site by posting comments and sharing videos.
Heller adds that the kind of feedback the retailer has received, with consumers giving how-to advice by posting their own ideas, really speaks to what the campaign is all about.
"The posts on Facebook have generated some of our highest levels of community engagement to date," she says. "We'll continue to listen to our consumers and provide product ideas and solutions that they are looking for."