Microsoft Advertising launches new ad format
The Filmstrip on MSN.ca runs five segments in one banner.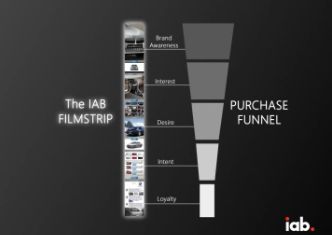 Microsoft Advertising launched its latest ad format, the IAB Filmstrip, in Canada last week with client Research in Motion on MSN.ca.
The ad format, which is a 300 x 600 box ad with five moving segments, won last year's IAB Rising Stars Competition, which put out the call for new online ad formats at last fall's Mixx Conference.
Peter Farfaras, solutions specialist, emerging media, Microsoft Advertising, tells MiC the ad format aims to align the phases of the purchasing cycle with moving images to drive engagement, instead of disrupting it.
"This advertising format dispels the negative biases around standard ad formats using rich media," he says. "The format provides more real estate because consumers can scroll through the ad which is divided into five moving segments, which total up to 300 x 3000, allowing users to go through an immersive experience without leaving the page."