Transcontinental purchases three papers
The acquisition expands the company's network of community papers in Quebec.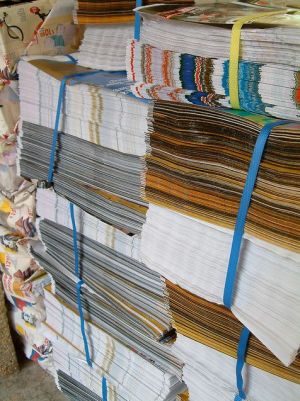 Transcontinental Media has acquired the assets of Avantage Consommateurs de l'Est du Québec, a network of three Quebec community papers.
The deal includes the print and electronic versions of the weekly Rimouski community paper L'Avantage votre journal, which reaches more than 43,000 households; L'Avantage gaspésien, with more than 17,000 copies distributed from Baie-des-Sables to Rivière-Madeleine; and the monthly Le Régional, which has a circulation of 91,000 in Eastern Quebec.
The move also included the purchase of Quebec's largest distribution network, Publisac.
The target audience for the new acquisitions is families, Marc Ouellette, senior VP, local solutions group, Transcontinental Media, tells MiC, with advertising aimed at locally owned small and medium sized businesses.
"The acquisition of these titles by Transcontinental Media offers new advertising possibilities," he says. "[Advertisers] have access to a multi-platform integrated offering, including print, web and door-to-door distribution of advertising material with Publisac."
"Our Transcontinental network of local papers is expending, allowing our major retailers to reach additional households in Quebec, in the Lower St. Lawrence and Gaspésie regions," he adds. "Our geographical coverage is growing, which gives our national advertisers access to an even more complete offering throughout the province of Quebec."