Parents holding onto their purse strings: study
The RBC and Ipsos Reid study found more parents are sticking to a budget this back-to-school season.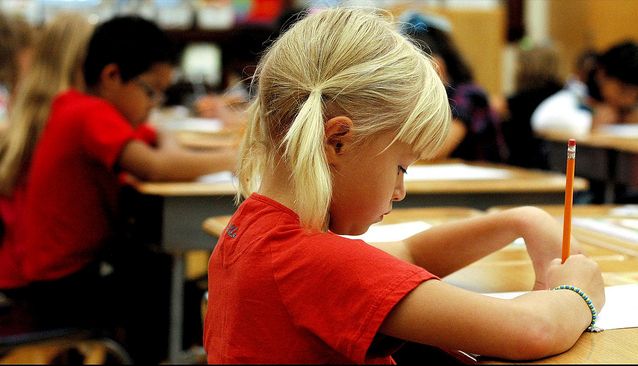 It's that time of the year, when parents and their kids make the mad dash to purchase supplies, clothing and electronics in preparation for the new school year.
And according to an RBC poll conducted via Ipsos Reid's online panel, Canadian parents are more wary of spending this year than the previous, with 34% (vs. 29% in 2010) of them setting a budget to deal with back-to-school spending.
The poll took place from Aug. 18 to 22 and included online interviews with 1,010 Canadian parents with one or more of their children in pre-school (23%), elementary (49%), high school (32%) or college/university (23%).
Of the budget-conscious parents, half reported remaining in control of their spending and sticking to their set amount. While another 42% of participants report being within their budget, they are unsure if they will stay below it for very long. The remaining 8% say that they have already gone over budget.
Almost two-thirds of participating parents plan to spend the same amount of their back-to-school dollars on tuition, clothing, school supplies, shoes and electronics as they did last year.
With regards to shopping pains and the problems they encounter – 25% of respondents dread having to pay the bill, 21% say they struggle to find all of the items before they sell out, 16% say that they can't find items that their children will like and 11% say that they find everything to do with back-to-school shopping to be a challenge. Nearly 19% of the parents say they really enjoy the back-to-school shopping season.
Photo: Phil Roeder, Flickr Creative Commons