The Verdict at TIFF: Gifting lounges
Zenith and MEC execs weigh in on the value of participating in celebrity gifting for brands.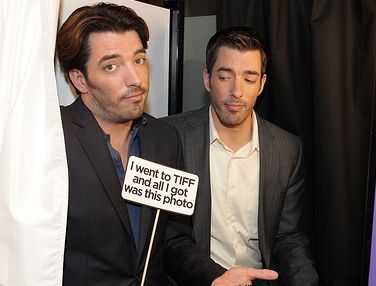 Gifting lounges at the Toronto International Film Festival (TIFF) have almost become a side attraction in themselves at the annual event, wooing celebrities in town with the hopes of garnering brand recognition.
The ITLounge from NKPR, featuring brands like RW & Co., Kobo and Skyy Vodka; the Tastemakers Lounge from Rock-it Promotions, with brands such as Mattel, PopChips and President's Choice; and Bask-It-Style from Jsquared2 Public Relations, showing off the latest wares from Diesel and and Random House Canada are a few of the lounges being held during this year's TIFF.
But is the hype around gifting suites worth it for the brands participating? MiC set out to get some expert feedback from Sunni Boot, CEO at ZenithOptimedia and Niall Mulholland, managing partner, director of new business development at MEC.
What is the value for brands in being included in gifting suites, such as the ones being held at TIFF?
Sunni Boot: Event participation is part of many brands' media and marketing plans.  TIFF is clearly a premium event, and "gifting" at these events is a big part of participating brands' plans. It is sampling at it's very best in many ways. For Canadian brands, this may be the only opportunity to get their product and services in front of A-list celebrities. Without TIFF this is unlikely or a very expensive proposition.
Niall Mulholland: It's all about the public seeing who is wearing/applying/drinking/carrying what. We all know that an enormous amount of graft is deployed at all "star-focused" events; but what does it really do for the brand?  In the past if no one saw a star utilize the product, it did nothing. Now everyone knows well ahead of time what the stars will get just for being themselves. This alone helps put brands in the spotlight. For established brands, it does little to boost their "cool factor" but plays a sustaining role in remaining a desirable product. For new niche or breakthrough products or brands, it could put you on the map. Just being listed on entertainment shows and in magazines is enough to get the throngs of star creepers to run to the store and indulge. Overall, it's a different form of product placement or PR, which is never a bad thing, assuming some "star" doesn't use it in a negative fashion.
What role should gifting suites play in a brand's overall marketing plan?
Boot: The key is that the TIFF-going audience, who attend galas, etc., are a very precise and influential target group. A group familiar with and appreciative of big brands. For the participating brands it is all about the company they keep and TIFF is good company, denoting glamour and celebrity, so the  halo effect of TIFF  has brand value.  As we said, this is a sampling opportunity. Clearly if the sample is appreciated then we have strong word of mouth, and word of mouth is among the most influential touchpoints in marketing.
Mulholland: The role of gifting suites should remain the realm of product placement and/or PR. It comes very close to endorsement assuming the star actually uses the product and doesn't give it to their mom. Gifting is sampling to a select list of influencers. it is important and can drive brand recognition and trial, but should not replace the core strategic media  plan as these events are short-lived and soon forgotten. Gifting quickly falls victim to "what have you given to me lately?" syndrome. Quality media plans do not.
Photo: Stars of W Network's The Property Brothers, Jonathan and Drew Scott in the Goody photobooth at the ITLounge.