Big Bang Theory tops: BBM Canada, Sept. 5 to 11
The CTV Evening News takes the highest average viewers for the week.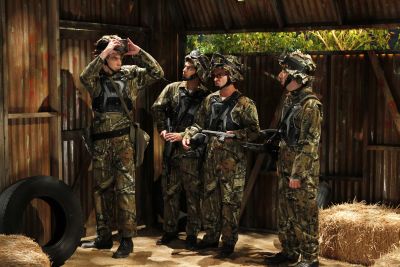 Here are the top-ranked daily measured shows by night in Canada (for all persons 2+; all times ET), according to BBM, for Sept.5 to 11, 2011:
Monday: So You Think You Can Dance Canada on CTV at 8 p.m.: 817,000 viewers.
Tuesday: Combat Hospital on Global at 10 p.m.: 1.325 million viewers.
Wednesday: Big Brother 13 on Global at 8 p.m.: 1.674 million viewers.
Thursday: Big Bang Theory on CTV at 8:30 p.m.: 1916 million viewers.
Friday: C.S.I. New York on CTV at 9 p.m. with 1.053 million viewers.
Saturday: No top-ranked daily measured show.
Sunday: 9/11: 10 Years Later on Global at 8 p.m. with 1.360 million viewers.
Here are the top-ranked weekly averaged measured shows in Canada (for all persons 2+; all times ET), according to BBM, for Sept.5 to 11, 2011:
1. CTV Evening News, weeknights at 6 p.m.: 1.430 million viewers
2. CTV National News, weeknights and weekends at 11 p.m.: 1.164 million viewers
3. Big Bang Theory, weekdays except Thursday on CTV at 7:30 p.m.: 1.140 million viewers
4. CTV Evening News Weekend at 6 p.m.: 1.089 million viewers
5. Global National, weeknights at 5:30 p.m.: 1.012 million viewers