CRTC grants media groups right to innovate, but not self-deal
Updated: Details on the CRTC's decision on vertical ownership of Canadian media carriers and industry reaction.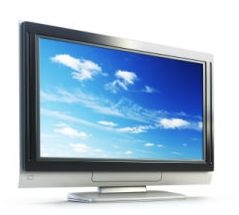 UPDATED — Canadian media carriers have new ground rules from the CRTC, especially when it comes to streaming video content to their mobile and internet customers.
On Wednesday, the TV watchdog ruled major vertically integrated media groups will be allowed to innovate, but not run loose to the detriment of competition and consumers.
The broadcast regulator released its long-awaited decision after earlier hearings in June into the ownership of major Canadian content carriers, and it predictably came out against exclusive content deals for TV shows for mobile and internet subscribers.
"Any program broadcast on television, including hockey games and other live events, must be made available to competitors under fair and reasonable terms," the regulator said, underlining the value of TV sport rights for major carriers like Rogers Media, Bell Media and Quebecor Media.
Here safeguards will be put in place to ensure major carriers do not exclude, limit or delay the access that their competitors have to prized TV content, like live sporting events.
So, while Rogers Communications owns the Toronto Blue Jays, it must offer live streaming of its baseball games on its Rogers Sportsnet TV service to rival mobile carriers at reasonable carriage terms.
These include making carriers offer a minimum number of independently owned channels (25%), besides their own.
And the majors will also be barred from driving unfair terms when offering their own channels to competitors.
In addition, cable operators will be compelled to allow subscribers to "pick and pay" for channels and programming when ordering cable packages.
The majors will also need to report by April 1, 2012 to the CRTC on what they have done to meet consumer demand when it comes to "pick and pay" packaging.
"Given the size of the Canadian market, there are benefits to integrating television programming and distribution services under the same corporate umbrella," Konrad von Finckenstein, chairman of the CRTC, said in his ruling after a spate of industry consolidation in recent years.
This included Shaw Communications buying the TV assets from the former CanWest Global Communications Corp., and rebranding them as Shaw Media, and phone giant Bell Canada acquiring 100% control of CTV and its stable of specialty channels, and rebranding them as Bell Media.
In addition, major carriers like Rogers Communications and Quebecor Media have also amassed their own major broadcast groups, to similarly drive premium video content to their mobile and internet subscribers.
"At the same time, we felt that some safeguards were needed to prevent anti-competitive behaviour," von Finckenstein added.
For example, the CRTC wants to prevent Canadians from being forced to buy a mobile device from a specific company or subscribe to its internet service in order to view their favourite TV shows.
At the same time, the CRTC is looking to balance a call for non-exclusive access for TV shows with the need to allow vertically integrated media groups to innovate with their product offerings to consumers.
Offering a compromise, the CRTC said major carriers will be allowed to offer exclusive programming to their internet or mobile customers if it is produced specifically for an internet portal or a mobile device. That means the exclusive content destined for a carrier's mobile or internet subscribers may not show up on the TV dial at all.
"This includes supplementary programming such as behind-the-scenes video clips of a television program, as well as original content," the CRTC ruled.
The CRTC also said that behind-the-scenes haggling over channels or media properties by broadcasters and distributors should not affect the customer experience, and ruled that both parties must continue to provide the service to consumers in the midst of negotiations.
In all, the regulator has gone far to create a more level playing field for media companies in the years ahead.
To do this, the CRTC set out a code of conduct for broadcasters and their parent media groups that ensures, for example, that a broadcaster, cable TV or satellite service, or webcaster does not force "commercially unreasonable" terms on a rival for carriage of their channels, or charge an "unreasonable rate" or one not based on fair market value, for a programming property.
Carriers will also not be allowed to force minimum penetration or revenue levels for a broadcast channel that puts it in a differently themed package or at too high a price point.
And carriers will not be allowed to force a competitor to take a program or service they don't want in order to acquire another program or service that they do covet.
The CRTC, in its new ground rules for Canada's content carriage industry, is looking to end past market abuses by major carriers that independents claimed put them at a disadvantage.  The major carriers will therefore not be allowed to charge an "excessive" activation fee or a minimum subscription guarantee.
And carriers will be compelled to negotiate a wholesale rate for a programming service based on a fair market value that considers historical rates, a service's packaging, its number of subscribers and the retail rate charged for a service on a stand-alone basis.
A statement from Rogers Media said the company thinks the CRTC's decision is great news for the consumer, and is in line with the positions it submitted to the regulator.
According to a statement from Rogers Media, "Consumers won't have to go to several service providers to get the content they want…and we believe consumers should have more say in choosing the programming they want to watch."
Cogeco Cable CEO Louis Audet echoed statements from Rogers in a statement of his own, saying he believes the CRTC has taken Canadian consumers into consideration with the announcement.
"Without the safeguards it has decided to implement, consumers could easily have found themselves held hostage of vertically integrated broadcasting distribution undertakings," said Audet in the statement. "We believe that the new safeguards implemented by the CRTC will help ensure that the Canadian broadcasting and telecommunications market remains competitive, much to the benefit of Canadian consumers."
From Playback Daily