Citytv leaps to top: Media Monitors, Sept. 12 to 18
The channel jumps 75 spots to land on top in Toronto, with Esso taking Montreal.
Rogers Media-owned Citytv jumped up 75 places this week and took the top spot on the Toronto airwaves for Sept. 12 to 18, 2011, according to Media Monitors.
Coming in at #2 is Esso, jumping from #5 the previous week. New to the list this week is Pizza Pizza at #4, Global TV at #5, Nissan at #8 and Winners in the #10 spot.
Esso also bought big in Montreal, jumping from #21 the previous week to the top spot for this week of measurement.
Other major shifts in Montreal include Hyundai going from #11 to the third spot, Porter Airlines dropping from #1 to #7 and Brault & Martineau going from #22 to #7 this week.
Toronto
By brand: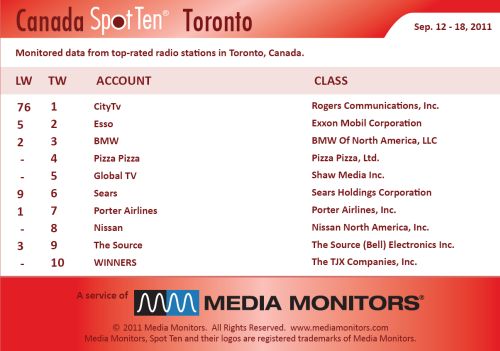 By category:
Montreal
By brand: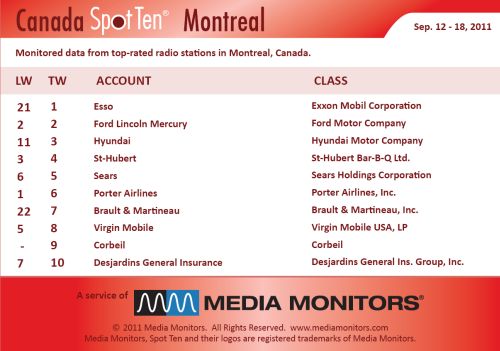 By category: