Malibu keeps the summer spirit
The rum brand has launched an interactive game to give it a boost as the weather cools.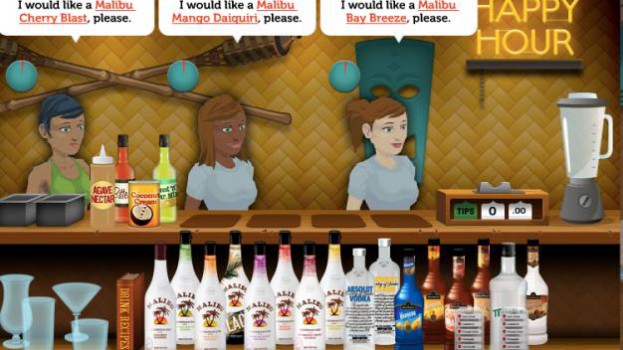 Malibu isn't quite ready to say goodbye to summer. Instead, the rum brand has decided to hold onto memories of the season, with a Facebook game that aims to keep the brand top of mind with consumers.
"As a brand that is very strongly associated with summer, we wanted to make that summer state of mind really rampant throughout the year and inspire that in our consumers," Anna Battiloro, senior brand manager, Malibu, tells MiC.
The game, created by digital agency Isobar, provides an escape from the cold months and is set on a beachfront on a summer day where activities such as creating Malibu-inspired cocktails at a tiki bar can be carried out by users.
The brand, which is owned by Pernod Ricard with the rum made in Canada, is looking to connect with the 21-to-34 age group, and Battiloro says that the game provides branded content to engage its audience of tech-savvy consumers.
"We look for creative ways to break through to our target and there is blindness with digital media," she says. "Unless you are creating a reason for consumers to click through that banner ad to get something of value then it is really irrelevant."
To help get the word out about the game, Malibu has enlisted Vizeum as its media buyer to place pre-roll and display ads on games developed by RockYou and Wild Tangent. Social media outreach will also be present on the brand's Facebook and Twitter pages.