NADbank releases newspaper planning tool
The new report evaluates the impact of both print papers and their online versions in the market.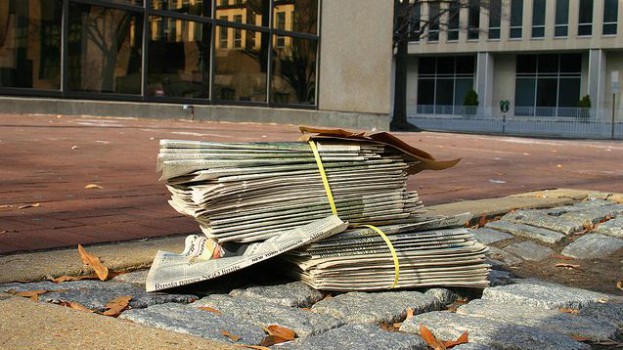 NADbank, in conjunction with Nielsen IMS, has announced the introduction of an integrated newspaper planning tool to evaluate a newspaper's print and website reach in the marketplace.
The software program allows planners to combine data from plans developed in print and on websites to determine a newspaper's brand footprint, Anne Crassweller, president NADbank tells MiC. It's unique because it's based on a single source of data, unlike traditional models which bring two data sets together.
"The brands don't want be known as print products or websites, but as newspapers which have a variety of distribution channels," she says. "That's the reason we did it, so they can be thought of as media publishing organizations who distributed their content over a variety of channels."
Crassweller says this is one step in a process for NADbank to measure everything a newspaper does, from apps to replica copies online.
Photo: ElvertBarnes, Flickr Creative Commons