Citytv still on top: Media Monitors, Sept. 19 to 25
The channel remains the top radio ad buyer in Toronto, with Esso also standing fixed at #2.
For the second consecutive week, Citytv came in at #1 with its steady purchase of Toronto radio time between Sept. 19 and 25, according to the latest report from Media Monitors.
Esso remained in the #2 spot, with Ontario Honda Dealers making an appearance in third place and Sears moved slightly up from its sixth position to #4.
A big jump was seen from Tim Hortons as it moved from #62 up to #7 in Toronto.
In Montreal, the top spot went to St-Hubert, with Ford Lincoln Mercury sitting comfortably in the #2 spot and Esso at #3, down two spots from the previous week.
Making headway, CTV moved up a little to the #5 position from #11 while Toyota gained the most speed and jumped from #22 to #6.
Toronto:
By brand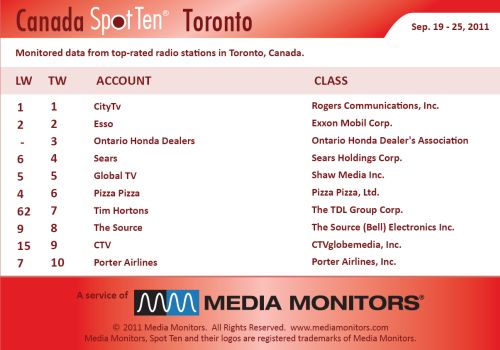 By category
Montreal:
By brand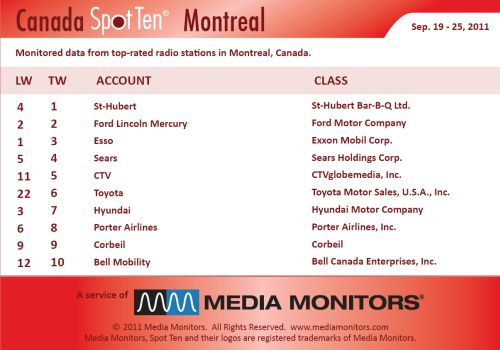 By category