Sportsnet going for number one
The Rogers Media brand unveils its new look on Monday, with an eye on taking over the category in Canada.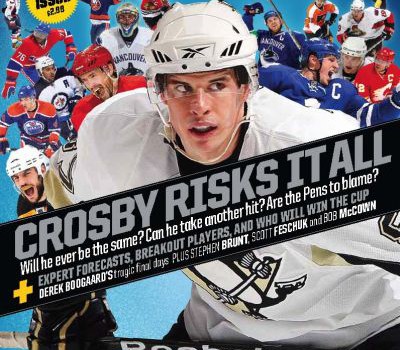 Rogers Media owned Sportsnet is launching a rebranding of its platforms on Monday with an eye on taking over as the number one sports media brand in Canada, the title that currently lies with Bell Media's TSN.
"The idea for the rebranding all started about eight months ago when we set our sights on creating Canada's number one sports media brand," Dale Hooper, senior VP, sales and marketing, Rogers Media, tells MiC. "Then it turned to, well how do we do that? We started talking to Canadian sports fans and what came through was their passion and wanting to hear storytelling on many levels."
Yesterday's launch of Sportsnet magazine brings the number of platforms on the brand to five (TV, radio, digital, mobile and print), the most for any media brand in Canada, says Hooper.
"You are going to see our talent coming on board and being part of every platform," he says. "We will start rolling out two-screen viewing experiences with the website and the network."
Of course talent on the brand isn't the only thing Hooper wants to see go multi-platform. He says soon you will see advertisers expanding their packages to reach all touchpoints of the brand.
Sportsnet's rebranding will be promoted across every platform on the Rogers Media network, a tactic Hooper says speaks to the media co's recent efforts to work seamlessly across all its properties.
The rebranding was done mainly in-house, with LA-based Traika Design Group working with the team at Rogers Media. Hooper says Troika is an expert in media branding, and has worked with the likes of The Golf Channel and Monday Night Football.
Sportsnet's properties include TV channels Sportsnet and Sportsnet World, Sportsnet magazine, radio channels Sportsnet 590 The Fan and Sportsnet 960 The Fan, Sportsnet.ca, a Sportsnet iPad app and Sportsnet mobile.