Supreme Court to rule on Canadian TV signal dispute
Bell Media is appealing a lower court decision on Canada's fee for carriage debate.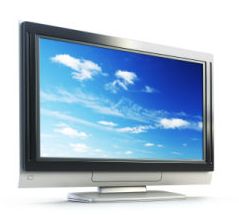 Canada's fee for carriage debate is headed to the Supreme Court of Canada.
The country's highest court on Thursday gave Bell Media leave to appeal a lower court decision on the role of the CRTC in allowing private broadcasters to seek first-time compensation for their local TV signals from cable and satellite distributors.
The Federal Court of Appeal earlier in a split 2-1 decision ruled the CRTC has jurisdiction to establish a so-called value for signal regime, where conventional broadcasters can negotiate carriage fees with cable and satellite TV operators.
The CRTC has contended all along that retransmission fees are required to fulfill the objectives of the federal Broadcasting Act, and so any value for signal regime would fall under its jurisdiction.
At the same time, anticipating opposition from cable and satellite TV operators, the regulator deferred the question of its jurisdiction  to the Federal Court of Appeal.
Cable and satellite TV operators are appealing that subsequent Federal Court of Appeal split decision that granted the CRTC jurisdiction over retransmission fees.
Bell Media, meanwhile, successfully petitioned the Supreme Court to consider upholding the lower court decision, clearing the way for first-time fees for carriage to be negotiated.
"We believe the federal court was correct in finding that value for signal falls within the CRTC's jurisdiction, and we are confident the Supreme Court of Canada will agree when they are presented with the relevant facts and arguments," Bell Media president Kevin Crull said in a statement after his company was given leave to appeal to the highest court.
"We will argue forcefully at the Supreme Court that the value for signal regime falls squarely within the CRTC's jurisdiction, as it is directly connected to the policy objectives of the Broadcasting Act, and is consistent with the commission's mandate to supervise and regulate the broadcasting system," he added.
Canada's fees for carriage debate has split domestic cable and satellite TV operators.
Rogers Communications, which owns the Citytv network, remains a fierce opponent of retransmission fees.
But Bell Media is reiterating past support by the former CTVglobemedia for TV signal compensation, even after the conventional TV network was acquired by phone giant BCE, which also owns and operates the Bell TV satellite service.
From Playback Daily