Newad turns ads into stores
The OOH company is launching Near Field Communication technology, which will enable consumers to buy products through ads.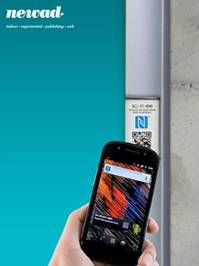 Newad has announced it is adding Near Field Communication (NFC) to its OOH advertising, enabling businesses to create ads which can sell  products to consumers on the spot.
The NFC chips are embedded into advertising displays, allowing smartphone owners to tap their phone to the ad and connect to information, coupons and even the ability to purchase products, according to a company release.
Beginning in  January 2012, NFC technology will be integrated into 200 of Newad's Big Backlit boards located at colleges and universities across the country, where it can reach the student demographic, which is also the largest growing segment of smartphone owners.
The initiative was launched following a partnership between Newad and Vancouver-based Gauge Mobile, a partner and developer of the Scanvee program which integrates the NFC management system.
"This announcement is a testament to the constant evolution of advertising models, and to Newad's ability to offer advertisers a range of cutting-edge products," says Michael Reha, president and CEO of Newad  in a release. "Not only is this good news for Newad and its advertisers, but for Canada's entire advertising, marketing and mobility industry."