Canadians want eco-friendly brands, but won't pay: survey
Consumer spending and concerns for the environment don't match up in the recent Nielsen study.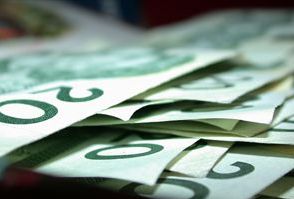 Nielsen reports that while the majority of Canadians advocate green living, very few of them will actually put their money where their mouth is.
Only 12% of the 500 Canadians who answered the research company's 2011 Global Online Environment & Sustainability Survey said they purchase eco-friendly products no matter the price tag. The remainder of survey participants responded that "green" products are too expensive and would rather spend their dollars on products with the best value.
Canada was compared to 50 other countries, with more 25,000 people participating in the online survey. Canadians show deep concern for the environment, with 78% agreeing that it is very or somewhat important for companies to put socially-responsible practices in place.
"When it comes to the environment, consumers say the right things, and may want to do the right things – but aren't always willing to pay for it," Carman Allison, director of consumer insights, Nielsen, said in the report. "Their priority is the sustainability of their wallet."
The top concerns for Canadians, as reported in the survey, are increasing fuel prices (27%), health (26%), increasing food prices (25%) and the economy (19%). Global warming sat at the bottom of the list with only 7% listing it as one of their major concerns.