Fido wants your dog
The Rogers brand is launching a cross-country campaign looking for a new pooch.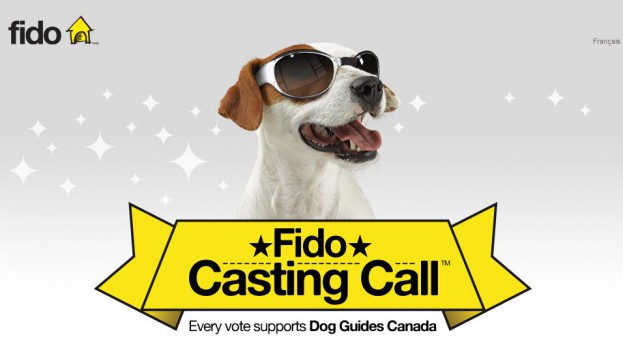 Rogers-owned Fido is launching a new campaign addressing the number one questions employees at the company get: "How can I get my dog in your ads?"
The answer? Enter them in Fido's "Casting Call." Launching tomorrow, the campaign with media by OMD and creative from Montreal-based Bos is centered around a Facebook-based website which invites consumers to upload photos of their dog with the chance to have them featured in the future campaign. The dog with the most votes on the Facebook page will be cast in the next campaign for the phone co. For each vote cast Fido is donating $1 to the Lions Foundation of Canada Dog Guides, up to a maximum of $200,000.
Consumers are also given the chance to enter the contest in person, with a Fido trailer touring the country taking photos of dogs in markets including Toronto, Regina, Montreal and Vancouver.
Guy Bourgeois, director of brand marketing communications at Fido, tells MiC the trailer will be promoted with newspaper ads in each market and a promo team visiting the city's dog parks a couple days before to stir up excitement with pet owners.
Targeting consumers aged 18 to 49, with a skew towards pet lovers, Bourgeois says the six-week campaign is much more non-traditional than the work Fido is used to doing with OMD.