Mercedes-Benz Canada adds an app
The car co is launching Drive & Seek, a virtual game app aimed at reaching a younger demo.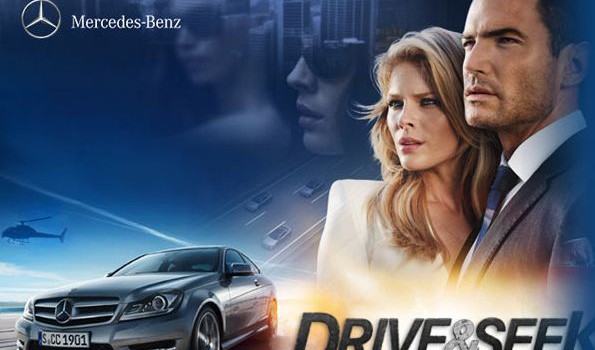 Inspired by the youthful feel of its 2012 C-Class Coupe, Mercedes-Benz Canada has launched Drive & Seek, a game app which aims to interact with its audience in a way the brand never has before.
The game, developed by Henderson Bas Kohn, challenges players to hunt for virtual briefcases dropped at various GPS locations around Toronto, Montreal and Vancouver. Using their smartphones, players find ten briefcases a week for four weeks. If they need help they can get location tips on the app, or engage Facebook friends for assistance, according to a company release.
When a player is close to a briefcase, the app switches to sonar telling them how far they are away from the briefcase by sound. When they find it, the briefcase is unlocked and information about the Mercedes-Benz C-Class Coupe is revealed, with every 10th briefcase allowing participants to interact with a 3D model of the car. The player that finds the most briefcases will win a C-Class Coupe at the end of the campaign on Nov. 3.
Michael Minielly, supervisor, public relations, Mercedes-Benz Canada, tells MiC the aim of the app is to connect with a more youthful audience that the car co doesn't normally reach.
The app will be promoted with a media campaign by OMD, with creative from BBDO Toronto. Campaign components include OOH wild postings in Toronto, Montreal and Vancouver, print ads running in magazines like Sharp, Report on Business and enRoute, as well as Facebook ads.