Redux Media to rep Skype Canada
The media co is covering the online calling service's introduction of ads in the market.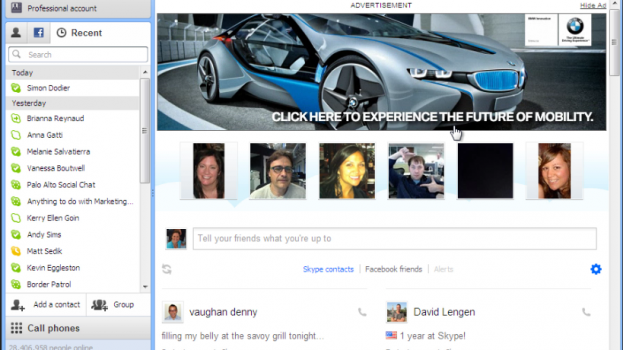 Redux Media has announced it is representing the launch of advertising on Skype Canada.
The ads, which are similar in appearance to the YouTube masthead ads, appear on the pages of about 95% of users who place calls on the website for free, Christopher Patheiger, VP of business development/partner at Redux Media, tells MiC.
Patheiger says the prime demographic for Skype Canada is 18-to 35-year-olds, evenly skewed male and female, who typically make over $100,000 a year, according to comScore. He says there are currently about 6.4 million unique visitors to the site per month in Canada.
Launching with BMW, Patheiger says Skype is a good fit for advertisers looking to make a splash.
"Advertising on Skype is meant for an introduction to product launch market type events," he says. "It is good for making a huge impact in a short time [such as] new movie releases, product launches."