Go Fae yourself: Lost Girl fans can influence the series
New web content and mobile apps give the series' hardcore fans an outlet for their enthusiasm.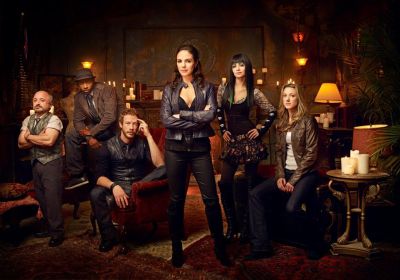 After Lost Girl's debut on Showcase last year, Chris Harris, head of online content at Shaw Media, says his team saw "unprecedented" levels of activity in the social media space that showed just how deeply engaged fans had become with the series' characters.
"Many viewers had created their own tribute videos, some had created intricate animated graphics using screen captures from their favourite scenes, and others even dressed up as characters from the show," says Harris.
In order to show fans of Fae (creatures that look like ordinary people but actually feed off humans' sexual energy) that Lost Girl's creators recognize their enthusiasm – and to reward them for it –Shaw, in collaboration with producer Prodigy Pictures, redeveloped the Lost Girl's website to include features that allow visitors to have a direct say in the content of the show.
For example, with an iPhone app launched Friday, users can transform any portrait photo into a creature of the Fae to be encountered by Bo, the busty main character who struggles to control her sexual power. On the website, fans can also write a snappy quip to be included in a future script for witty con-artist character Kenzi. In total, there are seven such contests running until the end of the show's second season.
"These are ambitious contests in that they ask a lot from our viewers — but we already know that they're up to the challenge," says Harris. "Those who love Lost Girl know everything there is to know about its universe, and we believe that they will relish the opportunity to offer creative ideas that could potentially find their way into the show."
The Lost Girl Season 2 website was produced in-house at Shaw Media, in close collaboration with Prodigy Pictures. The Lost Girl: Fae Yourself app and Lost Girl iPhone game were developed by Bedlam Games, in conjunction with Fuse Powered Inc.
"We are hoping we will find a gem for the series," says Jay Firestone, founder, Prodigy Pictures, about the content integration contests.
Brandsell is available for the full Lost Girl show site, but more tactical sponsorship opportunities such as polls, individual contests, and the podcast series — which features commentary about each episode from members of the show's cast and writing staff — are also available, says Harris.
From Playback Daily