Sapporo brings Japanese personalities to life
The beer brand aims to expand its reach beyond the sushi bar with a new interactive campaign.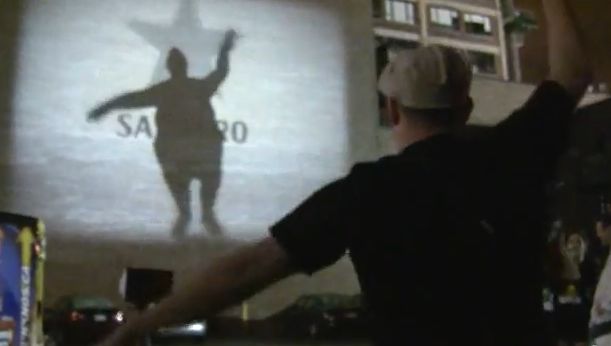 Beer brand Sapporo brought Japanese wrestlers, warriors and entertainers to life across Canada as part of a campaign, created and implemented by Dentsu.
The stunt involved the use of projectors, and participating bar patrons created silhouette figures of samurais, sumos and geishas, which were uploaded to Facebook for consumers to share.
Sapporo's bar-hopping mission made stops in high-traffic areas in Vancouver, Toronto and Montreal, with the aim of altering perceptions of the Japanese beer, as it is commonly associated with sushi bars, Andy Manson, VP, executive creative director, Dentsu tells MiC. The campaign is targeted at urban males aged 19 to 24.
"We had to ask – how do you make it a beer people consider outside of the sushi bar environment?" he says. "We wanted to show that the beer can be considered more broadly, but do it in a way that is true to the uniqueness of the beer and the Japanese heritage."
"[The promotion] is interactive and you can watch and actually make a spectacle of yourself," he says. "It allows people to participate and be spontaneous and in the moment. The brand is looking for open-minded people who are interested in trying something different."
The beer brand will continue to run in the cities when weather permits, Manson adds. The event has been promoted with signage in participating bars as well as on the Sapporo website.