Gorilla Nation to rep Spil Games
The advertising sales co expands its reach into the teen market with the new sites.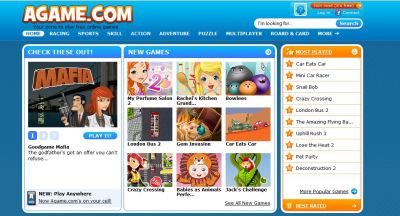 Gorilla Nation Media Canada has announced it is representing the Canadian advertising inventory for the Spil Games group of sites, which includes Agame.com, Girlsgogames.com, Girlsgogames.fr, Jue.fr and Jeux.fr.
Angela Kinsella, senior director of business development at Gorilla Nation Media, tells MiC the additions expand the company's reach by 300,000 unique visitors per month. The majority of users to the Spil Games group of sites are females aged 12-to-17.
"Spil Games has done a nice job of separating its products based on content and demographic," she says. "There are a lot of casual gaming sites, but Spil Games is very multi-faceted, they are expanding into social gaming."
In addition to standard ad units on the sites, Kinsella says Gorilla Nation also offers integrated sponsorships and mini-hubs, which act as client-branded and sponsored games on the sites. Recent clients include Fruit Loops and Teletoon.