App-etite: Rethink creates awareness with hunks
The charity launched an app that has near-naked men reminding women to touch, look and check their breasts.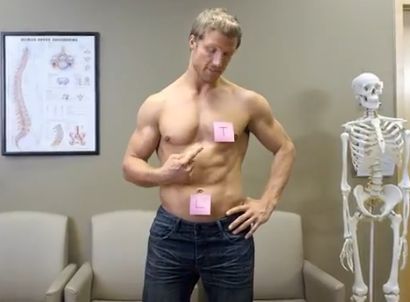 Why pencil a mundane reminder into your calendar to check your breasts for lumps, when you can have a flirty, buff man pop up on your smartphone telling you to give them a little TLC?
Rethink Breast Cancer is taking charge with its new "Your Man Reminder" app which hopes to do away with the idea of early detection tests being an obligation and replace it with a rather pleasurable activity.
The steamy iPhone app will be available for Android later this month and was developed by Toronto-based John St. It allows the user to choose their favourite (semi-nude) man to remind them to "touch, look and check." The breast check memos can be tailored to fit into the user's personal calendars and if given permission, the chosen male can also provide a surprise reminder at his discretion.
Stephen Jurisic, co-creative director, John St., tells MiC that the idea for the app was concocted almost a year and a half ago with the end-goal of creating something that would stick with consumers past Breast Cancer Awareness Month.
"One issue is that women don't get in the habit of checking their breasts," he says. "This is not just about creating a campaign, reminding people and then disappearing. We have created a technology that can be an ongoing reminder of how to take care of yourself."
The app is being complemented with a witty promo spot posted to YouTube. The ad mimics the style of a typical educational video but with semi-clad men and a handsome doctor teaching women how to check for lumps, and also includes a promotional jolt for the app.
"It is such a heavy topic and I don't think people always want to engage," he says. "It's an easy way to have people take notice when it's done in a humourous way."