Colleges Ontario promotes cutting-edge programs
The organization's latest campaign attempts to convince students to consider careers for the knowledge economy.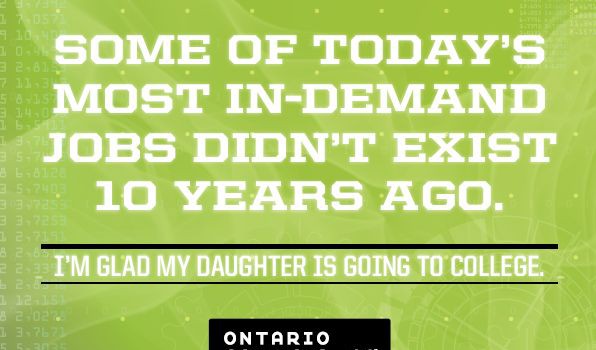 Colleges Ontario has launched a $2 million campaign demonstrating that students need "Higher Education for the New World."
"Technology has transformed the workplace in all sectors," Linda Franklin, president and CEO of Colleges Ontario, tells MiC, explaining that students need to reassess the options available to them with regards to postsecondary programs.
Created and planned by kbs+p, the television, radio, print, transit shelter and online ads feature computer-animated graphics to illustrate technology being used in areas such as game development, advertising, biotechnology and forensics.
The campaign is targeting both parents and high school students, and the ads will air on CTV, CBC, Global and Sportsnet, as well as on Chum FM, Q107, Boom FM and Virgin radio. The print ads will be placed in the Toronto Star, Globe and Mail and Metro as well as in college newspapers across Ontario.
"This new campaign builds on the successes of past campaigns," says Franklin. "It uses animation to promote the cutting-edge careers available to college graduates. The ads encourage parents and students to think about higher education in a whole new way."