Predictions for a "Wired City"
Jupiter Research founder Josh Harris takes Chatroulette to the next level, and gets brands in on the action.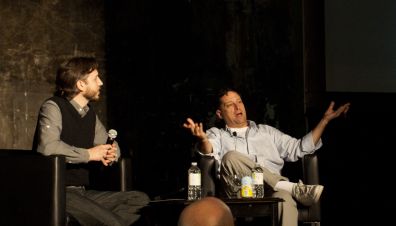 Of all the presentations given by speakers at the inaugural Emerging Technology and Advertising (ETA) conference held by FITC Events, it was Josh Harris's project pitch that stimulated the most chatter among the agency attendees.
The founder of JupiterResearch and Pseudo.com spoke of his idea of the "home studio" in which people will be able to live broadcast "micro-parts" of their day, giving an example of participants brushing their teeth with an online network of friends and perhaps even their favourite celebrities.
Harris calls the project (which resembles Chatroulette but on a much larger production scale) "Wired City" and claims that the home studios will displace traditional TV studios.
Each home in the "Wired City" will be turned into a soundstage with webcams placed in different rooms to create a "theatrical venue." Users will be able to carry out everyday tasks and participate in real-time video chat, with points being awarded to the most frequently watched by an audience of viewers.
In his presentation pitch, Harris used Crest toothpaste as an example of a brand that could use the home studios as a promotional tool. For example, while the consumer is engaging in the routine task of brushing their teeth, the brand could feature tips on correct brushing, product advertisements or sponsor popular users to be ambassadors.
Harris received just as much criticism for his project as he did applause. The conference buzzed with discussion on the idea of this actually coming into fruition, with attendees wondering why consumers would be inclined to broadcast their everyday mundane tasks. He responded to the backlash by saying that consumers look to achieve power, status and recognition, which is what he claims brands will be able to provide them with in the "Wired City" through engagement with the platform.