Fall TV: Charlie's Angels remake axed
Revenge, Suburgatory and Happy Endings have all been given the green light.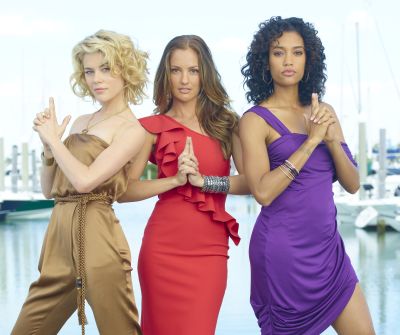 The second time didn't have quite the same charm for ABC's Charlie's Angels remake. The show, which aired in Canada on Thursday nights at 7 p.m. on CTV was cut late last week. A spokesperson from Bell Media says plans to replace the show have not been confirmed and the station will air all available episodes.
Meanwhile, Rogers Media's Wednesday night lineup is looking secure, with Suburgatory, which airs at 8:30 p.m. and Revenge at 10 p.m. both being picked up for a full season from ABC. The second season of Happy Endings, which airs Wednesdays at 9:30 p.m. on Citytv, has had six more episodes ordered by ABC.