The Exchange Lab enters Canada
The media co that bids on digital ad inventory for its clients has opened up an office in Toronto.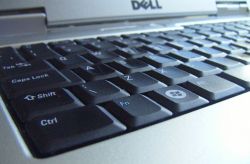 James Aitken, managing director, The Exchange Lab, tells MiC the company decided to open up a shop in Toronto when the media co discovered a lack of advertisers using digital ad exchanges in their clients' campaigns north of the border.
"In the States right now, about 35 to 40% of display inventory is bought through exchanges," he says. "In Canada, no one is using exchanges and we saw that there was an opportunity to build out on that."
"We are the first business of its kind in Canada whose model is based solely on bringing RTB expertise, and its associated bidding strategies to Canadian advertisers wanting to take advantage of ad exchanges," Aitken adds.
Ad exchanges follow an auction model where media agencies can bid on digital inventory from ad networks, as opposed to purchasing banner ads at fixed rates. The bidding is done in real-time and has cost-saving efficiencies for advertisers and publishers.
"[With Exchange Lab] you can buy media at massively discounted rates," says Aitken. "You pay maybe 20% of what you are paying with other publishers and you're reaching only the people you want to reach for that specific campaign."
"We can bid on unsold inventory rates and only serve ads to those cookies or those users that have been to your order page in the past 24 hours," he says. "It's extremely targeted and at untargeted media rates."
Founded in London, UK, The Exchange Lab will be celebrating its Toronto office launch on Wednesday morning with a digital media workshop. Aitken says the purpose of the event is to explain the technology behind ad exchanges and communicate what exactly it can do for marketers.
The company also has plans to open up a New York office at the start of 2012, according to a release.