Yorkdale picks Media Dimensions
The expanding shopping centre has chosen the media co as its agency of record.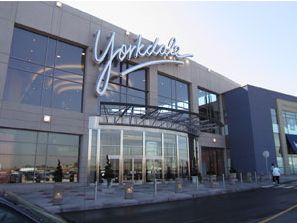 Yorkdale Shopping Centre has announced Toronto-based Media Dimensions as its media agency of record, responsible for media research, strategy and execution for the Toronto retail destination.
The mall is undergoing an expansion in 2012 which includes the addition of 145,000 square feet of retail space, including 40 new stores and a third-level food court, according to a release.
Media Dimensions will begin work immediately with the account on the upcoming holiday campaign.
"We're thrilled at the opportunity to work with such a multi-faceted brand, especially at this pivotal moment in the mall's history," said Eric Orticello, director, client services at Media Dimensions, in a release. "Yorkdale's business requires strategic, tactical media campaigns with real sales and traffic objectives, while addressing all stakeholders – and we're up to the challenge."