Canadian Government hits the airwaves: Media Monitors, Oct. 10 to 16
The Montreal Gazette continues to buy big in Quebec.
The Government of Canada bought the most radio airtime for the week of Oct. 10 to 16, according to Media Monitors. The move marked a jump of 19 spots from its previous week's position at #20 on the list. Other big moves in Toronto for the week include the Bay, which jumped from #74 to #7 and Pizza Pizza which entered the list at #8.
The Montreal Gazette continued to buy the most radio time in Montreal, keeping its #1 spot for the second week in a row. The Government of Canada also bought big in the city, jumping from #51 to #2 for the week. Other moves of note in Montreal include the Bay jumping from #76 to #3 for the week and Hyundai entering the list at #7.
Toronto:
By brand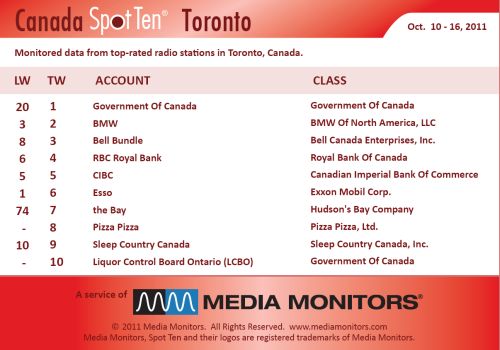 By category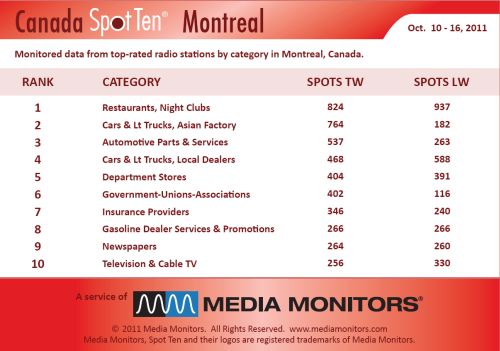 Montreal:
By brand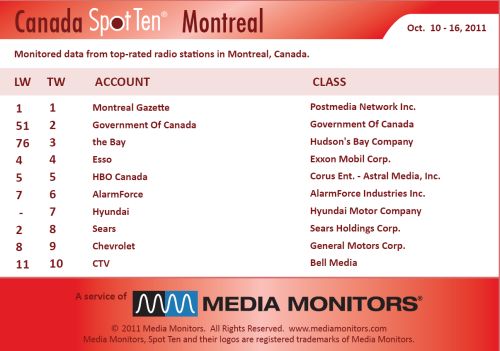 By category