Ad exchanges: the industry weighs in
Media industry players Brian Fitzpatrick of Mindshare and Rebecca Shropshire of UM Canada on the increase of real-time bidding in Canada.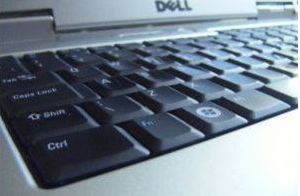 At some point in history, man let go of the barter system and found comfort in using physical money to trade products. Fast forward a couple hundred years and you'll find buyers and sellers, on stock exchange floors, frantically trading virtual capital. While the floor may have emptied out with the introduction of computers and electronic readouts, the method of exchange remains.
The Canadian online advertising space is taking a lesson in history and rapidly becoming an open market for advertisers and publishers to bid on ad inventory in real-time. This week alone, Microsoft Advertising, Media Experts and UK-based The Exchange Lab have announced the launch of their own trading desks in Canada.
The ad exchanges are open marketplaces that facilitate the buying and selling of unsold online ad inventory – be it display, video or mobile. The exchanges claim to be efficient in targeting consumers by tracking internet users and allowing the players to bid on who they want to serve their ads to.
MiC spoke with Brian Fitzpatrick, managing director at Mindshare and Rebecca Shropshire, VP, director of digital communications at UM Canada, to get their input on the ad trading desks and whether the auction-based model will be implemented into additional platforms.
Ad networks vs. exchanges? Which do you believe is more efficient in targeting consumers?
Fitzpatrick: Both have a role to play in efficiently targeting consumers. Efficiency comes from a combination of raw cost (where exchanges tend to shine) plus the power of relevant, guaranteed, co-branded environments to showcase the message. Ad networks bring more predictability and depth.
Shropshire: In most cases, ad exchanges are more efficient if price is all you are looking at. In terms of effectiveness however it really depends on the campaign objectives (awareness vs. education vs. response), the product and the client's expectations.
Do you forecast exchanges becoming a vital tool for Canadian agencies?
Fitzpatrick: There is no doubt exchanges will grab a solid share of spend, especially for certain categories and advertisers, but as with every new wave of digital opportunity, success (or otherwise) will come from clearly defining the brand essence, consumer behaviour and marketing objective – then mapping the mix back to that need.
Shropshire: Yes, most agencies, if they don't already have one, will be launching proprietary RTB platforms and publishers are already starting to recognize the overhead benefits to shifting a lot of inventory to exchanges. Most, if not all, performance campaigns will be driven via ad exchanges, although there will always be a need for one-off integrations and creative programs that will have to be executed on a site or channel specific basis.
Do you think exchanges will be expanded in use beyond display advertising into additional media platforms, for example OOH?
Fitzpatrick: It's no secret some of the major media players have looked at and/or tested exchange-based trading outside of digital. Obviously non-digital exchanges wouldn't have the full advantage of digital with its real time, algorithm/keyword-based access to limitless inventory, but bid-based buying is a well-established model and we expect it will start to show up for other media.