Shaw Communications posts higher Q4 earnings, revenue
A transitional year saw improved profits after the acquisition of the former Canwest Global Communications' TV assets.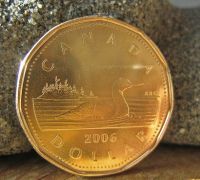 Shaw Communications on Thursday posted increased fourth quarter earnings and revenue, due in part to an expansion into traditional broadcasting with its Shaw Media division.
Calgary-based Shaw saw earnings for the three months to Aug. 31 come in at $166.2 million, against $123 million in the same period of 2010, on overall revenue up 26% to $1.18 billion.
Included in that revenue line was its media business, including the former Canwest Global Communications Corp. TV assets, rebranded as Shaw Media.
The media division posted Q4 revenue at $209.5 million, benefiting from an improved advertising market.
Three-month cable revenue was up 5.5% to $783.6 million, driven by price hikes and digital phone and internet access customer growth, which was partially offset by 16,000 fewer basic cable subscribers and higher promotional costs for its Gateway service to fend off competition in western Canada from Telus Corp.'s Optik TV offering.
Shaw's satellite TV division saw fourth quarter revenue rise 3.3% to $207.7 million.
In the Shaw Media division, the media giant reported strength in ad revenue from the government, drug products, alcoholic beverages and entertainment equipment categories.
At the same time, Shaw pointed to traditionally slower advertiser revenue in the summer months as the Shaw Media division posted weaker-than-expected results.
On the TV side, Shaw said Global Television "continued to perform well," with Big Brother holding a top 10 position in prime time, and the ABC/Global Television drama Combat Hospital being the top-rated Canadian drama this summer.
From Playback Daily