TIFF recruits FT as Grace Kelly exhibit partner
Bell Media's Fashion Television is launching a new magazine to coincide with the debut of the Bell Lightbox exhibit.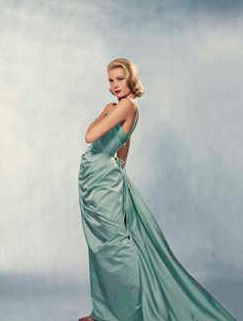 The Toronto International Film Festival has signed up TV host Jeanne Beker's Fashion Television franchise as its lead broadcast sponsor for its upcoming "Grace Kelly: From Movie Star to Princess" exhibition at the TIFF Bell Lightbox.
The long-running Bell Media TV series is launching a semi-annual magazine, Fashion Television Magazine, to debut with a winter edition that has Grace Kelly, the Hollywood star who became Monaco royalty, on its cover.
It will debut with a complementary online video for each story in the print magazine, streaming at FashionTelevision.com. The TV series will also dedicate airtime during three episodes to Grace Kelly, including coverage of the exhibit's opening reception.
Jay Levine, editorial director and supervising producer of Fashion Television, tells MiC the idea to launch a regular print product for the brand has been in the works since it released a one-off magazine to celebrate its 25th anniversary in 2010.
"Based on the success of the 25th anniversary edition, the publisher has been prompting the team to make the print product a regularly scheduled thing," he says. "Most fashion advertisers aren't television advertisers, aside from a push on things like fragrance around the Christmas season. For the most part, their medium is print. So this is an opportunity to have a product they will advertise on. If they aren't going to work on television, we will get them in print."
Geoffrey Daw, publisher, Fashion Television Magazine says cross-platform advertising opportunities on the website, TV and print will be available for its spring issue, which hits streets in March 2012.
"More towards the spring packages will be available to advertisers for all the platforms, including Fashiontelevision.com," he says. "For example an advertiser will be able to lead from the story on Grace Kelly and then connect to the video on the story. Most magazines don't come from a TV background, we already have the video."
The inaugural Fashion Television Magazine will debut Nov. 2, just before the TIFF exhibition on Kelly debuts at the Bell Lightbox on Nov. 4, to run until Jan. 22, 2012.
An initial 1,000 copies of Fashion Television Magazine will be handed out during the opening night reception at the Lightbox, to be followed Nov. 6 with distribution to Toronto Star home subscribers and targeted neighbourhoods in Vancouver, Montreal and Calgary.
The magazine hits newsstands countrywide on Nov. 22.

From Playback Daily, with files from Val Maloney

Photo: Grace Kelly in the Edith Head-designed gown she wore to accept her Oscar.  © Magnum Photos